Michael Bisping, Georges St-Pierre and Dana White took their promotional campaign of the forthcoming UFC 217 to Canada. The trio has been really promoting the planned event and the latest move was to win some hockey fans over.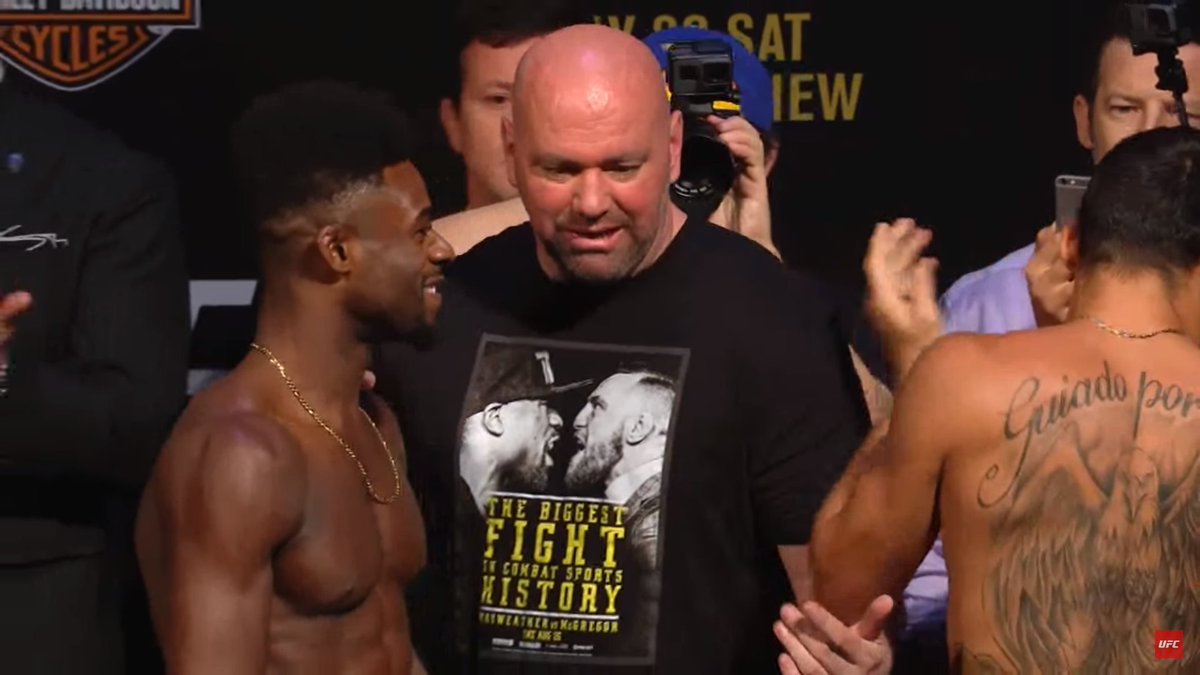 The three were at a press conference at the Hockey Hall of Fame in Toronto. The following day they were at the Bell Centre in Montreal where they dropped the puck before the Maple Leaf team played the Canadiens. The ceremonial puck drop had the Canadiens skipper Max Pacioretty and Maple Leafs star Tyler Bozak involved.
GSP is no stranger to the Bell Centre having headlined four UFC events at the Centre. In fact he was declared winner when he fought Matt Serra at the UFC's first event in the country. The native of Saint-Isidore, Que. won the title at UFC 83 in 2008 before defending his belt against Josh Koscheck in 2010. GSP also fought Carlos Condit in 2012 and Nick Diaz a year later.
Bisping has been fortunate at the Bell Centre himself. He defeated Charles McCarthy at UFC 83 in the middleweight category before his clash with CB Dollaway at UFC 186.
The duo would be clashing for the middleweight title at Madison Square Garden on November 4. GSP has promised to win the bout despite coming from almost four-year retirement. He agreed a four fight deal with UFC back in February so he is expected to have other fights no matter the outcome against Bisping.
Bisping has promised to send GSP back to retirement but White says the former world champ cannot consider that. He says at worst GSP would return to the 170 pounds category to fight there.